Jukeboxx Media is the leading entertainment experts that create unique and exciting music for events and weddings. Performing all over the United States, based in Kansas City, our dedication to client satisfaction is the foundation we've built our reputation upon.
We bring a crafted and inspired approach to every project we work on.
Jukeboxx Media began in 2008 with the idea that the private-entertainment marketplace was incomplete. The landscape had an abundance of talented bands and musicians, but was very much standardized in the way of playlist offerings and allowed for very little flexibility when booking live music. Out of this void grew Jukeboxx's first artist – Lost Wax – which quickly gained notoriety for their medley/mashup format, laying the foundation for Jukeboxx Media.
In the coming years, Jukeboxx began expanding by investing in people, not products. It was the fruition of these partnerships that led to the development of what we have become today; a customer centric booking agency offering a variety of services. Wherever your entertainment or media needs lie, we are excited to learn more about how we can help execute your vision; and from the entire Jukeboxx team, we greatly appreciate you considering us for your next event. – Chris Davis, Owner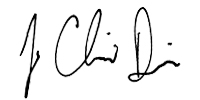 What We Have Built Our Reputation On
2021 SERIES MACRO BOOKING

Why worry about your business' entertainment every month? We can book a variety of entertainment in advance so you have one less thing to worry about.
Rachael W
Bride
Best wedding band ever! Very organized and kept my husband and I in the know prior to being introduced to the party. Perfect set list to get/keep people on the dance floor. They put their own twist on some great songs. They are great at interacting with everyone throughout the night, also. We couldn't have been happier with how everything went.

Bently C
Bride
Oh my goodness. This band. In the most humble way, I had the best wedding because of Lost Wax. They made the dance floor top notch. From the moment the floor opened, it was ALWAYS occupied. We never stopped dancing. They played songs that my grandparents were and friends could all dance to. Not a soul wanted to sit down, unless we needed to cool down for a minute! They are the best and keep the dance floor going all night long!!

Brad W
Groom
I can't tell you how many people told me, after our wedding, how we had the best wedding band they have ever seen. Everything this group did was top notch and I wouldn't hesitate a microsecond in hiring them again. They were super responsive, consultative, and overall incredible. You won't be disappointed.