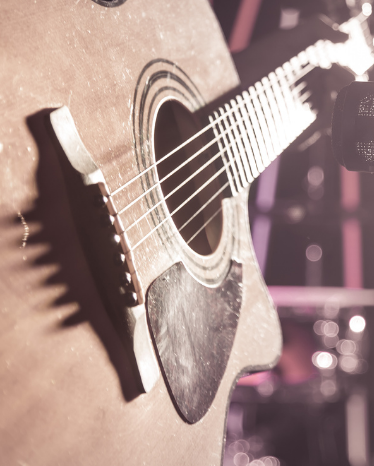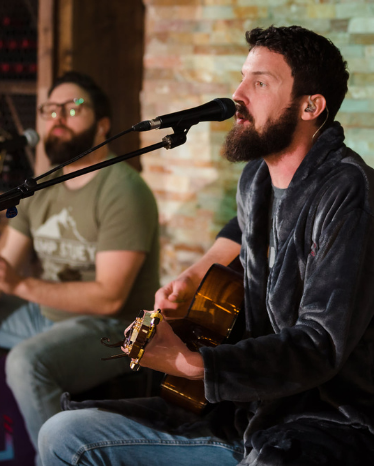 Kansas City natives Dan and James have both been playing live music around KC since around 2000 and have been playing together as a duo since 2018. Their repertoire spans everything from oldies to contemporary pop. James plays acoustic guitar with pitch-perfect vocals while Dan supports with funky cajon grooves and lead guitar. These guys sound great and are just a lot of fun to listen to.
Acoustic Music Band For Hire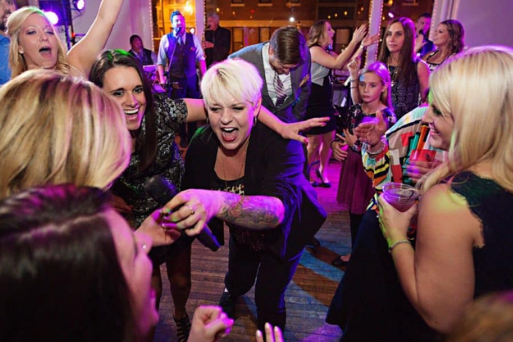 Wedding Music Bands
Any size entertainment for every budget. Entertainment solutions for wedding bands, djs, or musicians.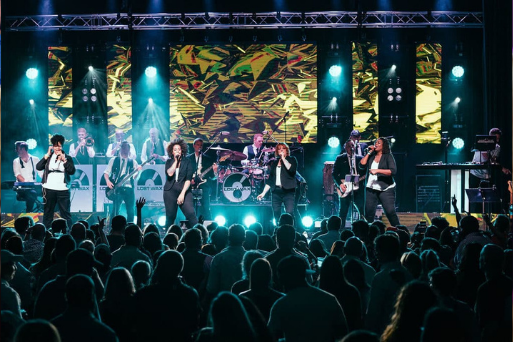 Corporate Event Bands
Company parties, hosting a premier gala, and fundraisers. Whether you're planning an annual staff party or hosting a gala.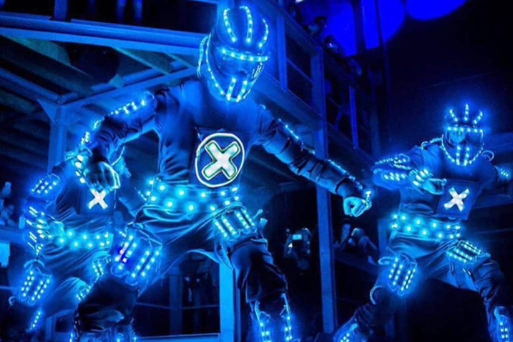 Entertainment Agency
We handle every entertainment detail to ensure a creative and unique experience to remember.
Wes M
Client
Thank you so so much to Jukeboxx, and especially to DJ Jay, for setting up and executing such a stellar reception and dance party! From the moment we set foot into the reception venue Jay had command and control of making the setting feel alive and welcoming to us and all of our guests. Even when we were having trouble bouncing sound around the unique floorplate of the historic Firestone Building basement, Jay was on the job and made quick and painless adjustments to make the sound work beautifully for toasts and announcements. And the dance party! What a fun time! Jay kept the music coming and read the room perfectly! There was only one song that bombed and it was one that I SPECIFICALLY requested! Goes to show why he's a DJ and I'm not! Such deep and sincere thanks to Jay and to Jukeboxx for bringing the fun and the noise!

Molly S
Client
These guys are incredible !!! They played at my wedding reception this past weekend and had the dance floor packed the entire night. I can't speak highly enough of them. Everyone in the crown loved it – young guests and older guests. The dance floor was packed the ENTIRE night – and at the end the pulled my husband and I up on stage to rock with them and end the night with the best finale. I cant say enough great things about this band. They are so talented, so fun to work with, and i would recommend them for anyone look for some entertainment at any type of party. We love you guys !!! Thank you thank you for making our night more fun than we could have ever imagined !!!

Brad C
Client
We hired Jukeboxx Media and Lost Wax to perform our wedding reception and they were nothing short of fantastic. Chris was great at meeting with us to determine direction, following up and following through on additional requests and of course, Lost Wax killed it night of performing. Something my wife and I will never forget. Highly recommend!