DEEP GROOVES AND CLASSIC TUNES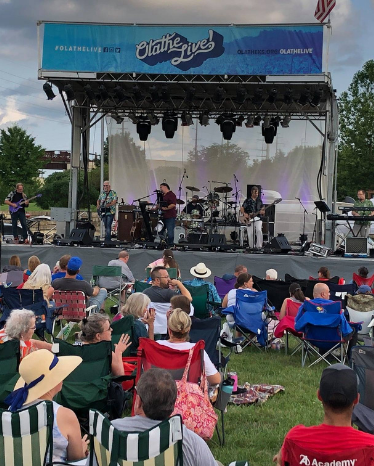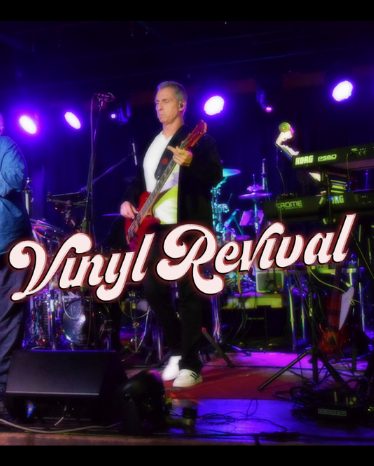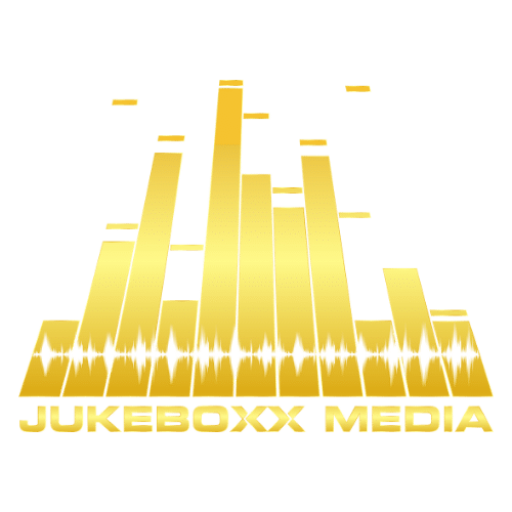 Nearly everyone who grew up from the eighties and back can still remember the anticipation of the record player stylus crackling as the rich frequencies of their favorite LP came roaring to life in full stereo. Vinyl Revival embodies that dedication to reproducing a vibrant sound full of powerful rhythms, twin guitar solos, dynamic keyboards, and lush harmonies. All the songs are reproduced completely live with no backing tracks or digital trickery.
Comprised of six professional musicians near the Kansas City area, members of Vinyl Revival have opened for artists such as: Little River Band, Doobie Brothers, Eddie Money, Atlanta Rhythm Section, Firefall, Badfinger, The Guess Who, Joe Bonamassa, Blood Sweat & Tears, Ozark Mountain Daredevils, Edgar Winter, Pure Prairie League, The Romantics, and Peter Frampton.
Vinyl Revival has a sound that will not only engage all your senses, but have you singing, dancing, and reminiscing long after the music stops. Come see us live and join the revival!
Vinyl Revival Band Playlist
Baby Come Back – Player
Bad Case of Loving You – Robert Palmer
Biggest Part of Me – Ambrosia
Boogie Shoes – KC and The Sunshine Band
Burnin' for You – Blue Oyster Cult
Bye Bye Love – The Cars
China Grove – Doobie Brothers
Crocodile Rock – Elton John
Dancing in the Moonlight – King Harvest
De Do Do Do, De Da Da Da – The Police
December '63 (Oh What a Night) – The Four Seasons
Doctor My Eyes – Jackson Browne
Don't Bring Me Down – Electric Light Orchestra
Don't Dream It's Over – Crowded House
Don't You (Forget About Me) – Simple Minds
Easy Lover – Philip Bailey & Phil Collins
Everybody Have Fun Tonight – Wang Chung
Everybody Wants to Rule the World – Tears for Fears
Eye in the Sky/Sirius – Alan Parsons Project
Feel Like Makin' Love – Bad Company
Footloose – Kenny Loggins
Freeze Frame – J. Geils Band
Great Balls of Fire – Jerry Lee Lewis
Hello, It's Me – Todd Rundgren
Hold the Line – Toto
House is a Rockin' – Stevie Ray Vaughan
I Wouldn't Want To Be Like You – Alan Parsons Project
I'd Really Love To See You Tonight – England Dan & John Ford Coley
In the City – Eagles
Kiss on My List – Daryl Hall & John Oates
Lady – Little River Band
Let's Dance – David Bowie
Lido Shuffle – Boz Scaggs
Life in the Fast Lane – Eagles
Lonesome Loser – Little River Band
Low Rider – War
Lowdown – Boz Scaggs
Maniac – Michael Sembello
On the Dark Side – John Cafferty
Play that Funky Music – Wild Cherry
R.O.C.K. in the U.S.A. – John Mellencamp
Reelin' in the Years – Steely Dan
Rock this Town – The Stray Cats
Rocket Man – Elton John
Runnin' Down a Dream – Tom Petty
Saturday Night's Alright (for Fighting) – Elton John
Sharp Dressed Man – ZZ Top
Sister Golden Hair – America
Spooky – Atlanta Rhythm Section
Stayin' Alive – Bee Gees
Stray Cat Strut – The Stray Cats
Take it Easy – Eagles
Thunder Island – Jay Ferguson
Twilight Zone – Golden Earring
Unchained Melody – The Righteous Brothers
Way It Is, The – Bruce Hornsby
Whatcha Gonna Do – Pablo Cruise
You Can Do Magic – America
You May Be Right – Billy Joel
Your Smiling Face – James Taylor
Music Entertainment Solution Network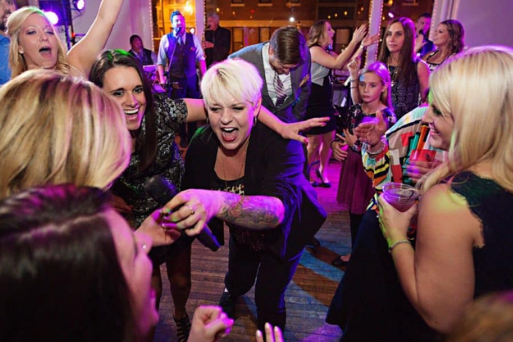 Wedding Music Bands
Any size entertainment for every budget. Entertainment solutions for wedding bands, djs, or musicians.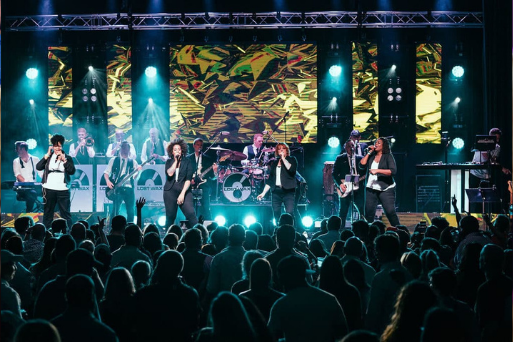 Corporate Event Bands
Company parties, hosting a premier gala, and fundraisers. Whether you're planning an annual staff party or hosting a gala.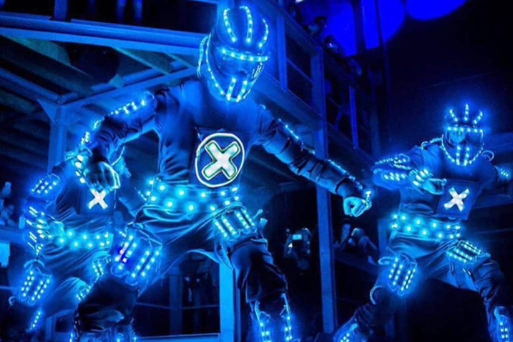 Entertainment Agency
We handle every entertainment detail to ensure a creative and unique experience to remember.