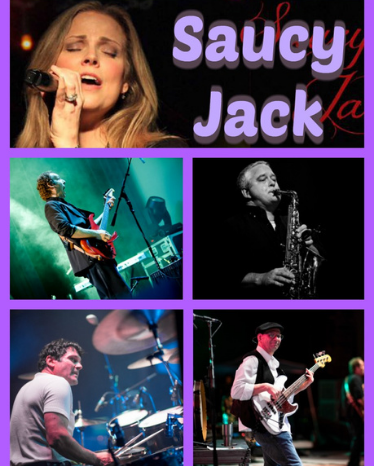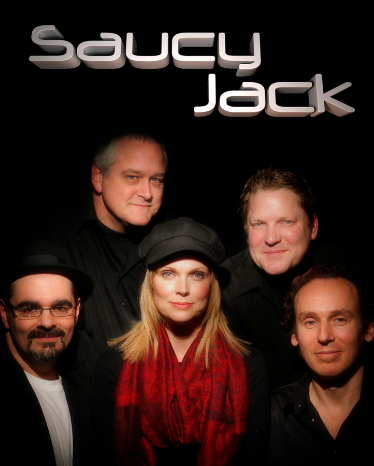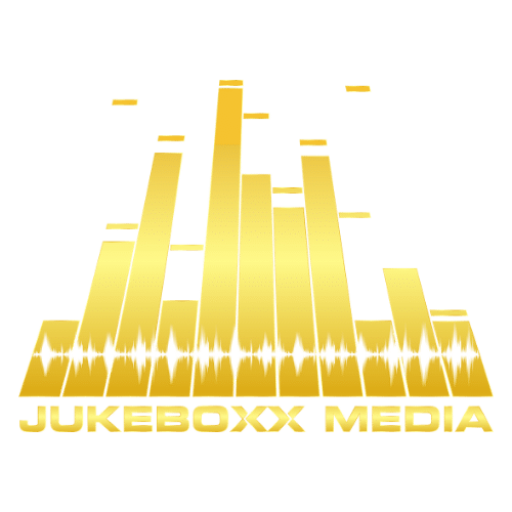 SAUCY JACK is a Kansas City based band. Each member has several years of experience playing in a wide variety of original and cover bands all over the United States. Saucy Jack specialize in dynamic performances of popular songs, uncommonly done by other bands, as well as frequently requested mainstream hits. Their song list consists of songs from the 1970's, up to current day hits. They also have an extremely fun and exciting stage show!
The combination of their talent has formed a highly skilled act with superior quality sound and lighting available to perform at your venue. We look forward to performing for any occasion, and guarantee you will not be disappointed with our professional performance. Please contact us regarding booking one of our bands at your venue or for your next party.
SAUCY JACK
​Saucy Jack Home | Contact Us
SONG LIST
70'S
Wild Cherry
Play That Funky Music
Wilson Picket
Mustang Sally
Warren Zevon
Werewolves Of London
The Who
Eminence Front
Squeeze Box
Van Morrison
Brown Eyed Girl
Tom Petty
American Girl
The Commodores
Brick House
Stevie Wonder
I Wish
Superstitious
Sir Duke
Stevie Nicks
Edge of 17
Steely Dan
Josie
Reelin in the Year
Sister Sledge
We Are Family
SANTANA
Black Magic Woman
Oye Como Va
Evil Ways
Soul Sacrifice
The Game of Love
She's Not There
Rod Stewart
​Maggie May
Ram Jam
Black Betty
Queen
Fat Bottom Girls
Bicycle Race
Don't Stop Me Now
We Will Rock You
We Are the Champions
You're My Best Friend
Bohemian Rhapsody
Killer Queen
Paul McCartney
Maybe I'm Amazed
Pat Benatar
Hit Me With Your Best Shot
​Heartbreaker
Neil Diamond
Sweet Caroline
Melanie
​Brand New Key
Meatloaf
Paradise by the Dashboard Lights
Lynyrd Skynyrd
Sweet Home Alabama
Gimme 3 Steps
Tuesday's Gone
Kool & the Gang
Celebrate
Jungle Boogie
Ladies Night
KC & the Sunshine Band
That's the Way I Like It
Shake Your Booty
Get Down Tonight
Kiki Dee
I've Got the Music in Me
John Lennon
Give Peace a Chance
JeffersonAirplane
Somebody to Love
Jackson 5(medley)
I Want You Back (Gimme One More Chance)
ABC
Heart
Barracuda
Crazy On You
Fleetwood Mac
Rhiannon
Say That You Love Me
Monday Morning
Go Your Own Way
Don't Stop (Thinking About Tomorrow)
You Make Lovin' Fun
Gold Dust Woman
The Chain
Elton John
Benny & the Jets
Saturday Nights Alright
Donna Summers /Blueman Group
I Feel Love
Charlie Daniels
Devil Went Down to Georgia
Billy Joel
​Big Shot
Beatles
Something in the Way She Moves
———————
80'S
U2
Where The Streets Have No Name
In God's Country
Beautiful Day
Todd Rundgren
Bang On the Drum All Day
The Police
Dedododo
Every Thing She Does is Magic
Wrapped Around Your Finger
Walking On the Moon
Synchronicity 2
Tears for Fears
Everybody Wants to Rule the World
Stevie Ray Vaughan
Crossfire
Rush
​Closer to the Hear
Rick Springfield
Jessie's Girl
Queen
Under Pressure
Crazy Little Thing Called Love
Another One Bites the Dust
I Want to Break Free
​Radio Gaga
Prince
Kiss
Pretenders
Back On the Chain Gang
Pink Floyd
Run Like Hell
Another Brick in the Wall
In the Flesh
Peter Gabriel
Sledge Hammer
Paul Simon
You Can Call Me Al
Outfield
Your Love Tonight
Michael Jackson
Billy Jean
Journey
Don't Stop Believing
Guns & Roses
Sweet Child of Mine
Journey
Don't Stop Believing
Stone In Love
Joe Cocker
You Can Leave Your Hat On
Joan Jett
I Love Rock & Roll
InXS
I Need You Tonight
Fleetwood Mac
Big Love
Tusk
Bon Jovi
Dead or Alive
Alanis Morissette
​You Learn
ACDC
Shook Me All Night Long
—————–
COUNTRY
Charlie Daniels
Devil Went Down to Georgia
Carrie Underwood
He Cheats
Faith Hill
Breathe
​This Kiss
Loretta Lynn
Dont Come Home aDrinkin
Lynyrd Skynyrd
Sweet Home Alabama
Gimme 3 Steps
Tuesday's Gone
Martina McBride
Independence Day
​Queen
Fat Bottom Girls
​Shania Twain
Man, I Feel Like a Woman
​
90'S TO TODAY
The Darkness
A Thing Called Lov
Sugar Hill Gang
Rappers Delight
Squirrel Nut Zippers
Hell
Shakira
Obsession
Rusted Root
Send Me On My Way
Robin Thicke
Blurred Lines
Pharrel
Happy Song
Outkast
Hey Ya
Mariah Carey
Vision Of Love
Lady Gaga
Poker Face
Just Dance
Kid Rock
All Summer Long
Janelle Monae
Tightrope
Florence & the Machine
Dog Days Are Over
Digital Underground
Humpty Dance
Dee Lite
Groove Is In the Heart
Daft Punk
Get Lucky
Celine Dion
Because You Loved Me
C&C Music Factory
Everybody Dance Now (Sweat)
Bruno Mars
Uptown Funk
Locked Out of Heaven
Adele
Rollin in the Deep
​ —————-
and BEYOND
Al Hirt
Flight of the Bumblebee
Beatles
Twist & Shout
Bob Marly
Jammin
Is This Lovel
Buster Poindexter
Feelin' Hot Hot Hot
Dean Martin
Aint that a Kick in the Head
Dick Dale
Mirsirlou
Elvis Presley
Blue Suede Shoes
Steam Roller Blues
Blue Christmas
Louis Armstrong
La Cucuracha
Ritchie Valens
LaBamba
Shakira
Obsession
Squirrel Nut Zippers
Hell
The Champs
Tequila
Wilbert Harrison
Going to Kansas City
HIGHLIGHTS ,
SHOWSTOPPERS,
& MEDLEYS
BrickHouse/Jungle/AnotherBitesDust/RapperDelight/LadiesNight……….MEDLEY
Jackson 5 …………….MEDLEY
Saucy Rap-JoanJett/Queen/Lennon………………. MEDLEY
KC and the Sunshine Band ……………MEDLEY
Lady Gaga……………MEDLEY
SweetAlabama/WarewolvesLondon/AllSummerLong……….MEDLEY
Devil Went Down to Georgia
……………………… Charlie Daniels (the real story)
Bohemian Rhapsody …….Queen
Paradise By the Dashboard Lights ……..Meatloaf
Spaghetti Western/Spanish -MEDLEY
Music Entertainment Solution Network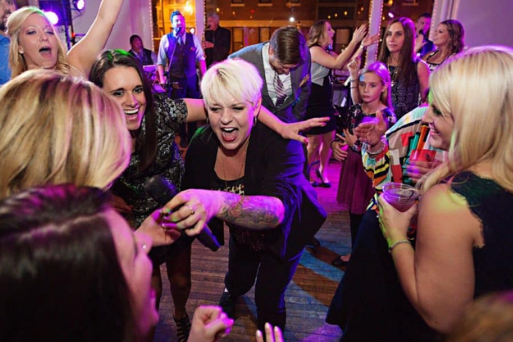 Wedding Music Bands
Any size entertainment for every budget. Entertainment solutions for wedding bands, djs, or musicians.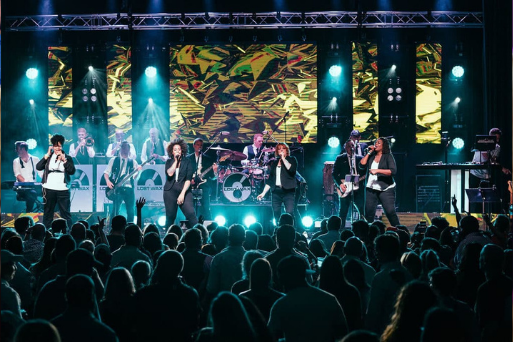 Corporate Event Bands
Company parties, hosting a premier gala, and fundraisers. Whether you're planning an annual staff party or hosting a gala.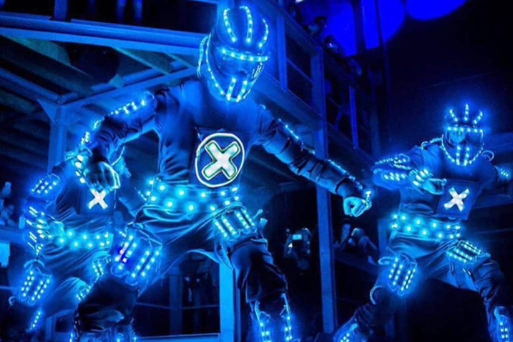 Entertainment Agency
We handle every entertainment detail to ensure a creative and unique experience to remember.